Profile

Free Account
Created on 2017-01-03 21:56:25 (#2713228), last updated 2017-04-17 (22 weeks ago)
21,700 comments received, 1 comment posted
3,954 Journal Entries, 970 Tags, 0 Memories, 4 Icons

About

Mini Bio
Formerly known as lawngnome25
Layout Credit: Credit:
scholarslayouts
Image © Carmen Mandel-Cesáreo

What rating is your journal?
brought to you by
Quizilla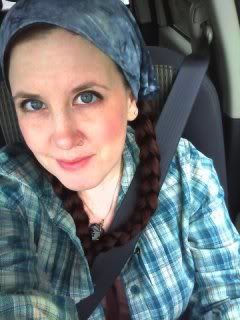 My Kiddos -
Wills:
Alex and Mara:
I am an evil genius who one day will rule the universe. I'm an INFJ. Currently I am breeding and raising an army of minions to carry out my scheme of doom. I have 2 great boys and a sweet baby girl who we call the "Dread Queen". I grew up in Oregon but recently became a Washington transplant and love it here. We have Maine Coons, Loki and Princess Mae Mae who are like our third and fourth children. Well, Loki and I have a love/hate relationship which you'll read about in my journal from time to time.
I don't advertise my religion in my bio. If you want to know my religious views before friending me, just ask. I won't bite. I also don't believe in evangalism so don't worry about being converted. I will say I'm very devout and speak of my religion often but try not to be offensive. However, I am hellaciously opinionated so if that bothers you, probably best if you don't read my journal. I try not to impose my views on others in communities, but I will happily state my opinions in my journal.
I've turned being a hillbilly into an artform. You'll realize this more and more as you delve deeper into my journal so be prepared.
I enjoy several hobbies which are playing the fiddle (I looove bluegrass and celtic genres) gardening, herbalism, and just being with friends and my family.
I am a post whore. I update at least daily. I will take up a significant portion of your friend's list if you add me. I will not be offended if you decide I am too much for you and defriend me. :)
MAMADRAMAZ ALERT:
We are an extended breastfeeding, co-sleeping, cloth diapering, anti-formula company, attachment parenting family. I'm also anti-circumsicion and both of our boys are intact. That's my parenting style. You don't have to like it cause you don't have to live with my family. I still hang with people who don't agree with my parenting style. As long as you own your choices and don't pester me about mine, we are cool.
Anyway, that's plenty about me and if you want to know more, just ask. I love meeting new friends.
What do other people have to say about lawngnome25??
Glitter Text Generator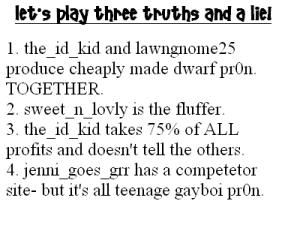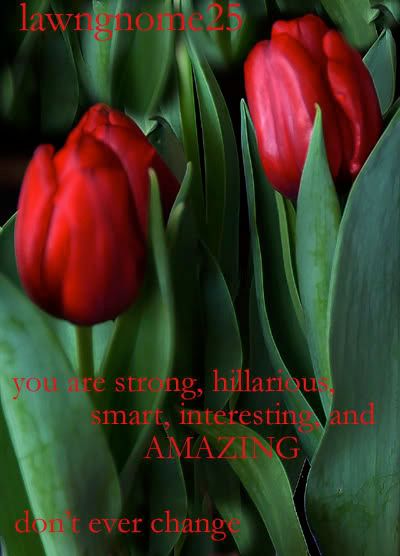 "That is happiness; to be dissolved into something complete and great. When it comes to one, It comes as naturally as sleep." -Willa Cather
Why I am anti-circumcision. PLEASE READ.
http://timmytm.livejournal.com/33872.html
All Three Kids Are Stamped. HAHA.

Connect
a beautiful life,
altars
,
attachment parenting
,
babies
,
bach
,
beaches
,
bluegrass music
,
boating
,
breastfeeding
,
brigit
,
cats
,
chamber music
,
cheese
,
cigars
,
classical music
,
computers
,
cooking
,
drinking
, earl scruggs,
edgar allen poe
,
emmylou harris
,
ernest hemmingway
,
feminism
,
fiddle
,
foreign films
,
forests
,
gardening
,
george carlin
,
goddess
,
gourmet chocolate
,
graphic design
,
haydn
,
herbs
,
hiking
,
history
,
jamesons
,
jane austen
,
john cowan
,
joseph campbell
,
kate chopin
,
lavender
,
lord byron
,
love
,
maine coons
,
mozart
, newgrass revival, ocean fishing,
offset printing
,
oregon
,
paganism
,
parenting
,
photography
,
poetry
,
printing
, printshops,
rivers
, sam bush,
slings
,
stones
,
sylvia plath
,
teleman
,
violin
,
vivaldi
,
walking
,
walt whitman
,
whiskey
,
wicca
,
willa cather
,
wine
,
witchcraft

People
[View Entries]

Communities
[View entries]

Feeds
[View Entries]

Subscriptions (0)

Linking
To link to this user, copy this code:
On Dreamwidth:
Elsewhere: